Donate a car, motorcycle or boat. Vehicle move will be arranged and you will receive paperwork for a tax deduction. Remember to designate Cystic Fibrosis Research, Inc. (CFRI) as your charity so that the proceeds can go to CFRI programs!
DONATE A VEHICLE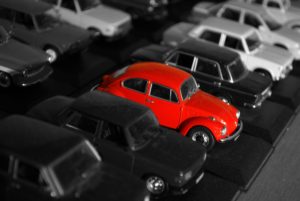 Donate Stock
CFRI accepts donations of long-term appreciated securities including stock, bonds, and mutual funds.
If you sell appreciated assets like stock, you are liable for capital gains tax. If you donate it to CFRI you don't pay the tax. Talk to your financial advisor or tax preparer about the benefits of donating stock.
For assistance, please contact Mary at 650.665.7559 or mconvento@cfri.org

Supporting CFRI has never been easier! Shop at AmazonSmile, and 0.5% of your purchase price will be donated to CFRI.
Simply go to smile.amazon.com, sign-in to your Amazon account, and select Cystic Fibrosis Research, Inc. (CFRI) as your charity before you add items to your cart.
To easily set up your browser to automatically send you to AmazonSmile whenever you shop at Amazon, go to Smilematic

Donate to CFRI's Gala Auctions
Would you like to donate a valuable item to help us raise funds for vital CF research?
CFRI's Gala Fundraising Event, Breath of Fresh Air, will take place on Saturday, October 17, 2020. We are seeking items for our live and silent auctions, such as airline tickets, condo or hotel lodging, jewelry, sports tickets and memorabilia, gift certificates for restaurants, vintage wines, and tickets to special attractions.
For more information, please contact Mary at 650.665.7559 or mconvento@cfri.org

Donate Time – Volunteer
Volunteers are the heart of the community!
We are always looking for help in the office, at our events, with technology, and as Ambassadors for CFRI in communities across the United States and the world. In some instances, it can even be possible to work from home.
For information about volunteer opportunities, please contact Mary at 650.665.7559 or mconvento@cfri.org