CFRI's 34th Virtual National CF Education Conference:
Illuminating the CF Journey
July 30 – August 1, 2021 (Fri – Sun)
CFRI's National CF Education Conference brings together the national and international cystic fibrosis community for a virtual weekend of content and connection. Nationally-renowned presenters will address subjects that are vital to the CF community. Confirmed speakers so far include:
– John Engelhardt, PhD – Advances in Gene Therapy for Cystic Fibrosis
– Gunnar Esiason – My Life with Cystic Fibrosis, Our Unlocked Futures, and Breaking Down Barriers for the Continued Success of the CF Community
– Raksha Jain, MD, MSC – Reproductive Health in Men and Women with CF: What Do We Know and What Do We Need to Know?
– Taylor Lewis, BA, MA – Strength-Building with CF
– Paul Mohabir, MD – Hemoptysis
– Rick Moss, MD – Getting to the After Times – CF and COVID in Year 2
– Deepika Polineni, MD, MPH – mRNA Therapy as a Treatment for CF
– DB Sanders, MD – Pulmonary Exacerbations in the Era of Highly Effective CFTR Modulators
– Jennifer Taylor-Cousar, MD, MSCS – Until It's Done For Everyone: Diversity, Inclusion and Equity in CF Care and Research
– Bijal Trivedi – Book presentation "Breath from Salt", plus panel discussion
– Ahmet Uluer, DO, MPH/Angela Garinis, PhD, CCC-A – Ototoxicity Monitoring and Management in Patients with Cystic Fibrosis
More to be announced!
Hear from CFRI-funded researchers on innovative CF research, visit pharmaceutical & medical technology exhibits, and attend support groups and workshops. Socialize with members of the global CF community and honor CF heroes at an inspirational awards ceremony.
Registration is free – click here to register!
Sponsored to date by Vertex Pharmaceuticals, Genentech, Gilead Sciences, Chiesi USA, AbbVie, and Ionis Pharmaceuticals.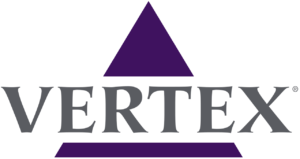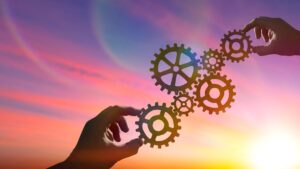 2020 CONFERENCE PRESENTATIONS AVAILABLE TO VIEW ON CFRI'S YOUTUBE CHANNEL. Our stellar line up of experts provide a wealth of information on a range of CF-related topics. The list of speakers is below. To watch on our YouTube channel, click here.
James Chmiel, MD – Anti-Inflammatory Therapies
Douglas Conrad, MD – CF and Phage Therapy
Julie Desch, MD – Learning, Laughing and Loving with CF
Marie Egan, MD – CF Pipeline
Denis Hadjiliadis, MD – Cancer and CF
Nicole Irizarry, DPT – Exercise and CF
Richard Moss, MD – COVID-19 Update
Virginia O'Hayer, PhD – Acceptance and Committment Therapy (ACT)
Caroline Okorie, MD – Sleep and CF
Diane Shader Smith – Salt in My Soul
Yelizaveta Sher, MD – Psychiatry's Role in CF Treatment
Sriram Vaidyanathan, PhD – CF and CRISPR
In addition, 7 CFRI-funded researchers presented their work:
Ana Georgina Cobián Güemes, PhD
Martina Gentzsch, PhD
Lucas Hoffman, MD, PhD
Elizabeth Kramer, MD, PhD
Keehoon Lee, PhD
Kenichi Okuda, MD, PhD
Forest Rohwer, PhD